What is JUKEN SYSTEM?
This is a total production management system that supports widely mass production, technology and its management. Our high efficiency on quality assurance is based on this system.

The records of development and product samples are stored for more than 30 years. This system was created and established in 1970. Since then, we have been utilizing this for nearly half a century.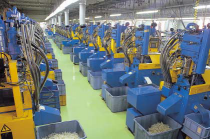 At our main factory, 3 operators are running 24hr operation with 125 small molding machines. This was enabled by the system.

Juken System is tough on quality and generous to our customers.
Condition of Juken System
1. Use of JMW Molding Machines
JMW molding machines are designed and engineered for mass production of small precision parts. To increase formability, it is focused on injection speed instead of injection pressure.

Full automatic operation is available with energy saving system loaded. Customization is also available by using a standard model as a base machine. (JMW Custom-Built Service)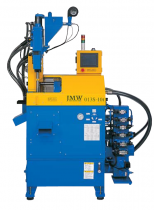 2. Use of JFT's high end precision tools
The role of Juken Fine Tool Co., Ltd. is the head stream of our work that includes ultra-precision machining and products design consultation. The mold base with high grade Swedish steel has accuracy assurance for more than 200million shot. And a variety of types are available such as gate type and slide core types.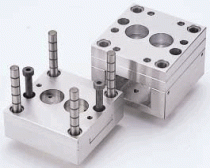 3. All operations must be performed accordingly to the "Standard Operation Manual"
The "Standard Operation Manual" is written to optimize all the process steps of plastic molding as continuous work flow, instead of separating each step. The system covers from daily QC management of production to document handling and storage, which had been developed as a cluster of management technology.
Document Handling
All the QC documents and records must be stored for more than 30 years as an obligatory duty.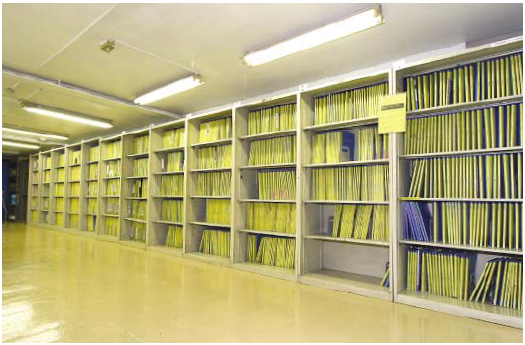 1. Trial File
Initial production samples, mold specifications,  drawings, current item inspection sheets, trial molding results, mold conditions, and all related information are filed in one binder.
Using this record, when the same type JMW molding machine is used, same set up can be made on different machines. Therefore, the identical molding condition is available at any time. Moreover, discussion reports are filed and it is ready to be shared.
2. Production Management File
After successful trial production, a trial file is re-filed as a product record file which includes the Trial File itself,  other inspection records and mass production inspection specs with product samples. This file also includes all other important information for parts production, which are technical discussion records with customers, improvements, etc.
All the necessary information and data for everyday work is recorded on database, which enables us to respond promptly to customer requests. (All information and data are recorded on computer servers and paper.)
3. Foreign Production Management File
For production transfer to foreign sites, necessary information pages are photo-copied from Production Management File. The original copy of Production Management File is kept in Japan.
4. Tooling File
Any information related to mold design, maintenance, and its records are filed.
Procedure Flow Chart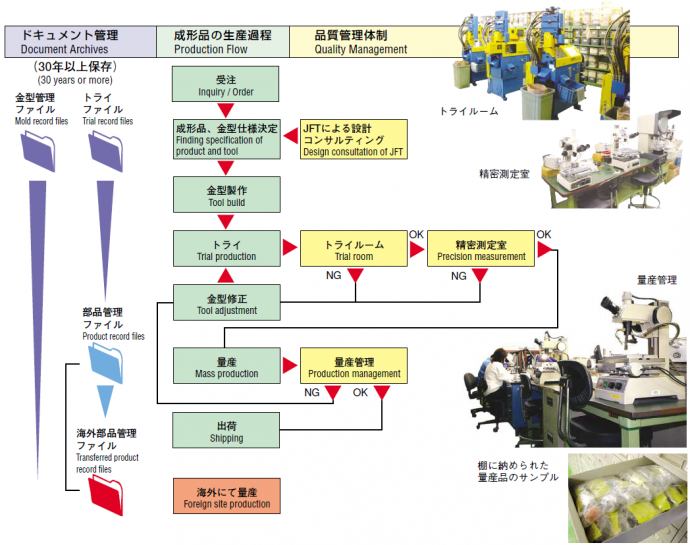 14 reasons to recommend "Small Cavity Count" by Juken System
Easy to control mold temperature
By constant runner length, better consistency on molding
Troubles by offset ejection timing were minimized
Reduce discrepancy to the minimum between each cavity.
Life time of the mold is long because high clamping force is not required
Short lead time for tools
Reasonable initial cost
Good for "Just in Time" production
Perfect for small quantity production
Big volume production is also available by multiple tooling
Multiple tooling minimizes production risk of tool troubles. It can avoid line stop. Also flexibility of production volume is the true advantage of Juken System.
Because of its simplicity, higher standard is applicable to product quality and production management.
Full automatic production makes cost lower.
In the direction of our method which uses small molding machines for small parts, cost will become lower when it sees long run production.