Outline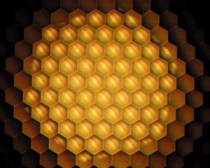 The word "Nano Technology" is now generally acknowledged, and it has spread from the fields of genetic medical treatment and semiconductor manufacturing to more universal fields like machining. Assuming 1 nanometer is equal to the total length of 5 to 10 atoms laid in a line, you can imagine how precise nanometer processing is. Application of this technology has already started in various fields including optical components, micro actuators and MEMS.
1. Advantage of Ultra Precision Machining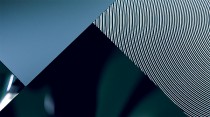 For those products, which require polishing, now they are available by machining process with Ultra Precision Machining technology. It enables us to machine free form surfaces or other intricate optical surface with only machining.
Moreover, various types of Fresnel lenses are also available without polishing. Ultra Precision Machining brings us vast potential and possibility for future products.
2. Applying Technology to Mold Making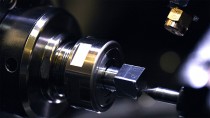 Ultra Precision Tool is now available by ultra precision machining. This can be used for plastic molding. These technologies enable us to duplicate parts with extremely high precision of nanometer order surface roughness in mass production facilities.
3. Processing Environment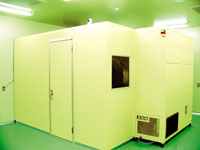 In order to maintain ultra precision, the environment must be well controlled. The building floor has special separation from vibration interference and temperature control of 23 ± 1°C. The processing chamber is installed and it has ± 0.05 °C. C precision control.
4. Ultra Precision Machining Center
Our machining center has linears motor driven nanometer precision processing machine with sub-nanometer linear scale. Implemented 5 axes simultaneous control provides wide range of machining possibility.
5. The Cutters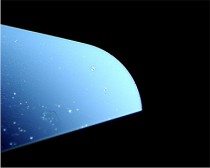 The most popular tool made with this technology is using nickel surface. We use mono-crystal diamond cutters for ultra precision machining. Our machines are available for machining and also grinding, too.
Examples
Here are a few examples of this amazing machining technology. There are only small excerptions of all other types of products.
1. Ultra Precision Lathe Cutting
Ordinary lathe cutting is available but its surface roughness is of nanometer order. Efficient optical surfaces can be obtained such as convex, concave aspherical lenses, Fresnel lenses, toroidal aspherical lenses, and other free form surface lenses, etc.
Center area of spherical lens
Microscopic image x1000

 Toroidal aspherical lens master for
electro forming.
2. End Milling
High precision end milling extends the application field. It will be not only for optics but also for chemicals, medicals, bio-analyses, exterior components and more.
Micro fluidic device master for
electro forming (Groove with : 50μm, 200μm)
50μm U shape curved groove
Microscopic image
3. Shaving
This is a very popular method of making optical gratings by machining process. Application fields, such as light source regulation, an optical functional component and medical analysis, continue to be expected. In addition to making diffractive optical elements and their molds for mass production, there is possibility for the exterior ornaments which enhance design value.
| | |
| --- | --- |
| | |
| Engraved letters by grating pattern | Microscopic image |
| | |
| V shape groove, 2μm pitch | Microscopic image x1000 |
4. Machining by Multi-Axis Simultaneous Control
Multi-axis simultaneous control machining is one leading means exceeding old criteria of stable machining. For those of you, who had product ideas which were unable to manufacture, now is the time to do it again. Ultra-precision machining enables your ideas into real components.
| | |
| --- | --- |
| | |
| Toroidal aspherical lens (Fresnel) | Close up image |
| | |
| Micro lens array on spherical surface | Microscopic image |